Covid-19 through the lens of social sciences in Switzerland | Friday 3rd June 2022
(All linguistic regions included)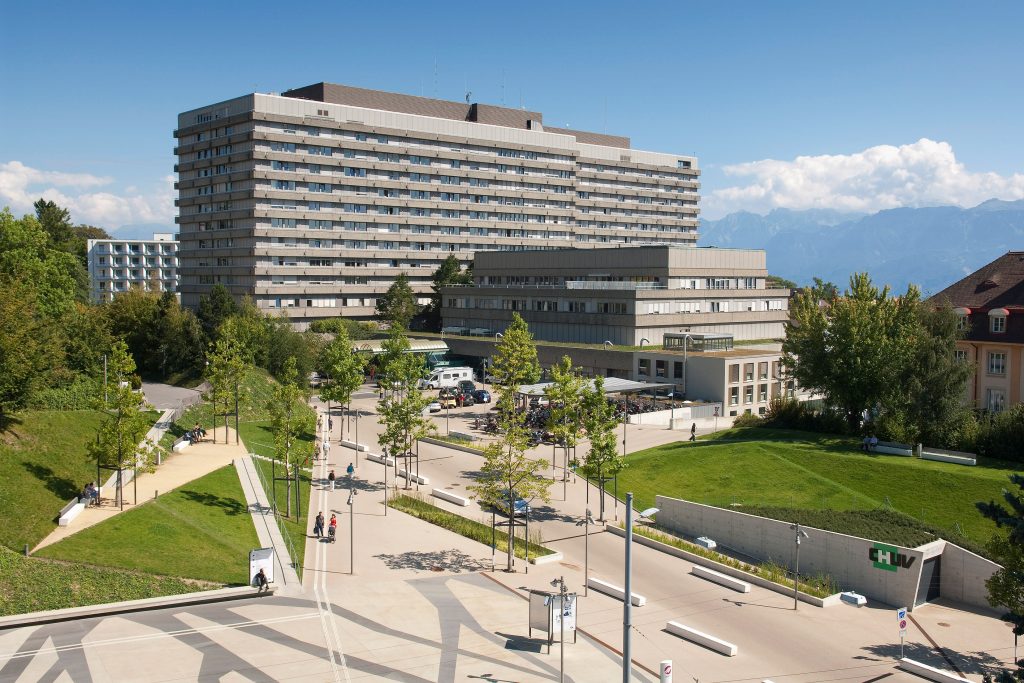 46 Rue du Bugnon
1011 Lausanne
Métro M2, arrêt CHUV

Auditorium Charlotte Olivier
Ground floor

By car:
From the highway, take the Lausanne-Vennes/Hôpitaux exit and go down the route de Berne. Follow signs "CHUV".
More information
Auditoire Charlotte Olivier
Niveau Réception

En voiture :
Depuis l'autoroute, prendre la sortie Lausanne-Vennes/Hôpitaux et descendre la route de Berne. Le parcours jusqu'au CHUV est indiqué. Plus d'informations
Visitor parking:
The parking possibilities around the CHUV are limited. The only parking option inside the hospital is the Hôpitaux S.A. parking lot: open 24 hours a day, it offers 493 paying spaces.
Location: Avenue de Beaumont 25, Lausanne.
Parking visiteurs :
Les possibilités de parcage autour de la Cité hospitalière du Bugnon sont réduites. La seule possibilité de parcage à l'intérieur de la cité hospitalière est le parking des Hôpitaux S.A. : ouvert 24h sur 24, il propose 493 places payantes.
Emplacement : Avenue de Beaumont 25, Lausanne.
By metro:
Take the M2 metro towards Croisettes or Sallaz and get off at the CHUV station.
En métro :
Prendre le métro M2 en direction de Croisettes ou Sallaz et descendre à la station CHUV.